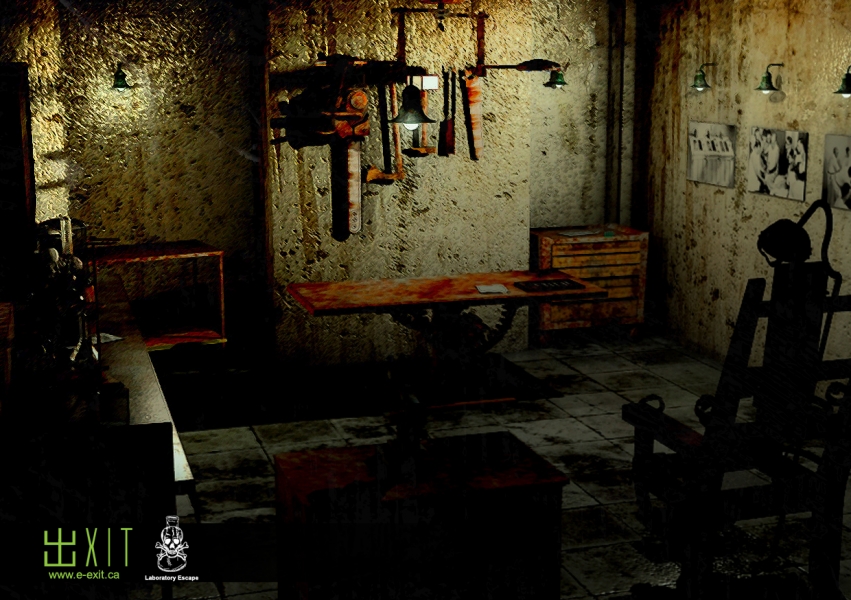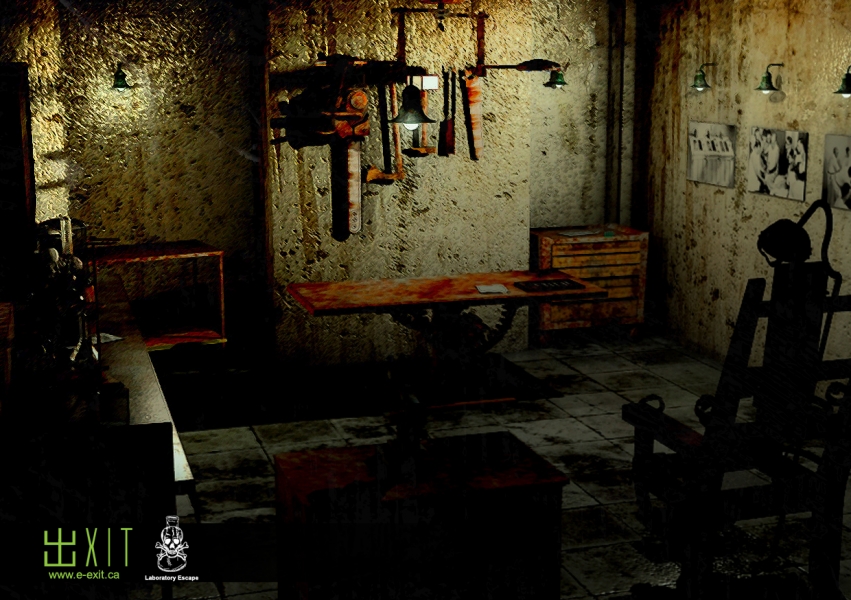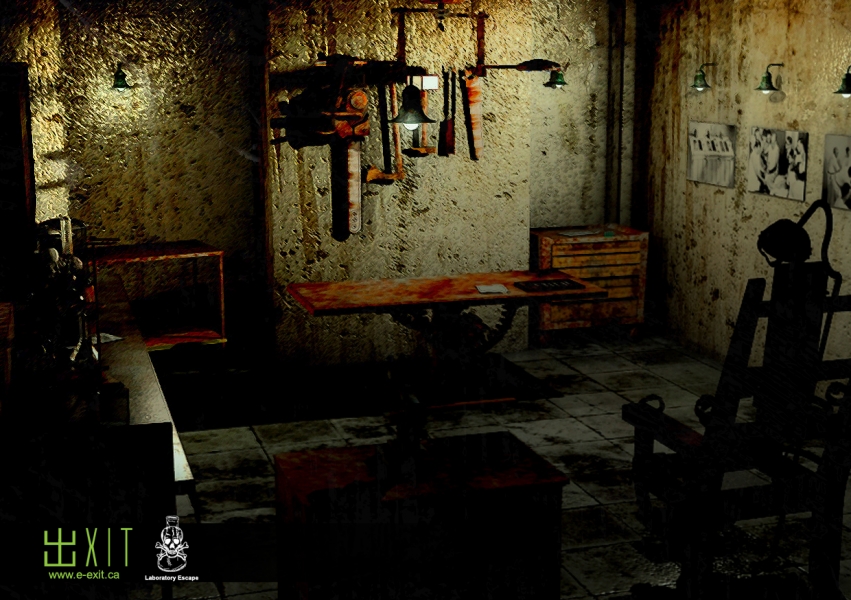 Company

EXIT Canada

Players
2—6 players
Age
Age restriction 16+
Time
45 min.

to complete

Price
24 $

per player
About the game Laboratory Escape
I am just an ordinary person, having my ordinary days, going in the same cycle, doing the same routine every single day. My life was never really exciting. Nothing ever excites me. And now I stand right here looking at my boring but peaceful days coming to a pause.
The last thing I remember is having my usual exhausting day of work, coming home to relax in my crib. The next thing I know is that I wake up in a cold, unpleasant and dark place. I look around to discover blood stains and gruesome tools that I only see in horror movies. I am not quite sure how and why I end up being here; and I do not know where exactly I am located at. This is a hospital, perhaps; but I later reckon this to be more like a laboratory. A lab for what, though? Chills run through my spine instantly as I try coming up with several possibilities, and my brain cannot function properly. I was secretly expecting a masked man to ask me to play a game but frankly he does not appear. My heart is pondering. I am all alone. No matter this is a game or not, I know my only goal is to escape.
Photos escape game Laboratory Escape
Address escape game Laboratory Escape
Richmond
,
2115 – 4653 Garden City Road, Richmond BC
(604) 37 ...
Show phone number
Games similar to escape game Laboratory Escape